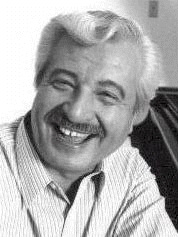 Dr. Scott Martin has more than 50 years experience in Music and Entertainment. His list of clients and colleagues reads like a Who's Who of the industry. From the Navy Choir to the Broadway stage, from professional recording studios to the Music in the Rockies festivals, Doc Scott has one of the most extensive and respected backgrounds of any Vocal Coach in the United States.
Doc Scott's career in Vocal Coaching began in 1949 at the Herbert Bergoff Academy. The Herbert Bergoff Academy was started as a school for silent film Uta Hagen and was the inspiration for the 80's television show Fame. Scott studied at the Academy until he was 22 years old.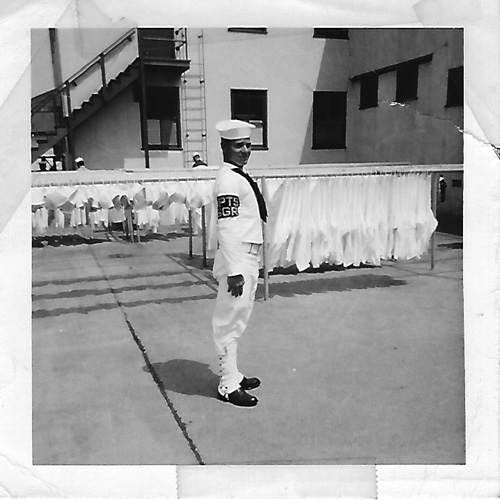 In 1951 Scott joined the United States Navy. Scott was the director of the Navy Blue Jacket's Choir from 1952 to 1955. Scott lead approximately 65 sailors and performed Gustav Mahler's Symphony No. 8, the "Symphony of a Thousand" in New York.
Scott was a member of the Equity actor's union and performed in more than 30 Broadway shows including playing the role of Tony in West Side Story in approximately 1964.
Scott studied voice under his beloved voice coaches Gabriel DiPiazza and Eileen Farell for more than 9 years. Gabe DiPiazza was the son of Gabriel DiPiazza Sr., the director and one of the vocal coaches of the Scala Opera House in Milan, Italy. Eileen Farell was an opera star at the New York Metropolitan Opera House. Gabe was instrumental in the development of Scotts focus on proper breathing for singers. Eileen was Scott's lyrical coach and helped him as a singer to relate to the music and the words of a song and how to be authentic in his delivery.
In the 1950's Scott served as the lead singer for the Tex Beneke Jr. Big Band. Scott and the Tex Beneke band toured the United States and performed for thousands of people for over 6 years.
Scott began focusing on private Vocal Coaching in 1978 when he moved to Golden, CO. Scott taught at the Aspen Music Festival in 1977 and fell in love with Colorado, choosing Golden to be his new home. Upon his arrival in Golden, Scott started the Golden Music Studio and began teaching voice to local and national artists.
Scott became the Vocal Session Coach for Colorado Sound Studios in approximately 1980 and continues to work with Kevin Clock and Steve Avedis on major recording sessions to this day. It is through this work with Steve and Colorado Sound that Scott has had the good fortune to work with some of the bigger name artists on his client list. Similarly, Scott also began working for Caribou Ranch and Avalanche Studios in Denver as their Vocal Session Coach around this time as well.
Doc Scott began working with the Gospel Music Association's (GMA) Music in the Rockies (aka Praise in the Rockies and Festival in the Rockies) in approximately 1987 and worked with them for over 20 years. Scott was one of the Vocal Performance judges in the 18-25yr old bracket. This is where Scott began working with Rachael Lampa and Stacie Orrico. Scott also delivered many Vocal and Performance workshops for attendees, including Breathing workshops, Performance workshops and Corrolating Testimony and Song during his tenure with the Festival.
Scott moved his studio into Arvada, CO in 1990 and opened the Academy of the Arts, which would become Scott's primary Vocal Coaching and music teaching avenue to this day. The Academy of the Arts began within the Grandview Music Company in Arvada, but eventually moved to Denver in 1998. The Academy has been Scott's life-long vision and goal. At its height, The Academy of the Arts had 5 Vocal Teachers, as well as Piano and Guitar instructors. While Scott's goal of a multi-discipline campus focusing on all aspects of the performing arts has yet to fully come to fruition, Scott continues to pursue his dream of sharing his knowledge and experience with the world.
Scott would love to help you become the best singer and performer you can possibly be. He is dedicated to sharing his expansive knowledge with all who seek to sing at their best. Please contact Scott today and prepare to become a better singer than you could ever imagine!